1) When does The Las Vegas DJ Show begin?
The Las Vegas DJ Show begins, formally, on Monday morning but there is a "soft start" on Sunday, August 30th at 4pm with badge pick up at the registration area on the Mezzanine Level at Planet Hollywood until 6pm.   Then we move on with a meet and greet at 8pm at a location to be determined.
2)  Must I be an ADJA member to attend the Las Vegas DJ Show?
No. ADJA membership is not required; however, there are membership incentives for joining the ADJA as a part of getting a show pass.
3)  Can we record the seminars?
Unfortunately not. Agreements with the presenters prohibits attendees from recording the conference sessions.
4)  Will the seminars be made available to view the sessions we can't attend due to being in another one held at the same time?
YES! The conference sessions will be recorded by a professional film company.  The videos will be made available in a secure viewing environment for attendees to view each session of the conference  or on a DVD set.  BOTH options are available for sale.  You can purchase the method that works best for you. tvpbn.com/djshow
5)  Will there be dining options on-site after the seminars?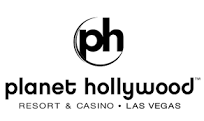 Yes!, unlike some locations, our host hotel, Planet Hollywood, has many on-site dining options including: Strip House Steakhouse, Planet Dailies, Gordon Ramsey's Burgr, KOI, P.F. Chang's,  YOLO's, Earl of Sandwich, Pink's Hot dogs, Pin up Pizza, Starbucks.
This, in addition to the Spice Road buffet, offering just about anything you could ever want to eat!
6)  Will there be any special entertainment options connected with the conference?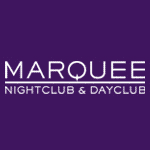 YES!  ADJ will be hosting a pool side reception, All attendees will get an all access, VIP pass to the world-class night club, The Marquee at the Cosmopolitan.  That's a $50 comp. In addition to admission, we have arranged an open bar for the first hour!
In addition, special discounts will be offered for on-site shows at All Caesar's properties, and several others around Las Vegas.  A dress code does apply at The Marquee.  Dress to impress! 

We also will be holding an incredible Spinmasters party at The Hard Rock Cafe on the Las Vegas Strip!  Be there Tuesday at 6:30 for dinner.  The party starts upstairs at 8pm.
At the Hard Rock, Las Vegas DJ Show attendees will save 10% on food & drinks, and 20% on gifts at The Rock Shop!
7)  Can my spouse attend the show?
YES!  If they are not attending the seminars, a spouse pass will be an exhibit only pass.  They will be able to attend all night-time events, browse the exhibit hall and attend all networking events.
8)  Are there things to do on-site for spouses not attending the conference?
YES!  The host hotel, Planet Hollywood has lots of shops, spas, as well as a great pool side environment. Not to mention everything Las Vegas has to offer with just a short, inexpensive monorail ride.