Paid in Full: How to Build Your Business By Boosting Sales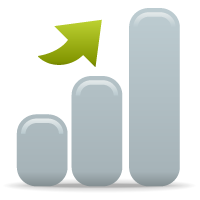 Nothing happens until you sell something. If you want more to happen in your business, you'll need to master packaging, pricing and effective sales conversations.
Darnyelle Jervey, MBA is no stranger to effectively closing the sale. As the CEO of Incredible One Enterprises, she has successfully grown her business by more than 600% in the last 4 years by mastering what it takes to grow a business.
During this interactive keynote, she will share her inspiring business building story including simple, yet effective strategies and secrets for packaging and pricing your products and services so they are more attractive to prospective clients.
Darnyelle will educate, entertain and equip you to build your business.
1. General Sessions
Business
Inspiration
Marketing & Sales
MultiSystem Opps
Location: Celebrity Ballroom 1, 2, 3
Date: September 1, 2015
Time: 9:00 am - 10:00 am
Darnyelle Jervey
UP