Atlanta Photo Booth – Booth 214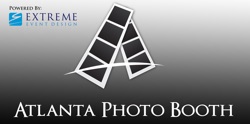 Atlanta Photo Booth is one of the many products created by me, Stephen Lynch. I wanted a photo booth for fun, but there was no software or hardware available, so I set out online, and found a couple of like-minded individuals who were also looking to do the same.
The first software hit the market in 2005 after months and months of testing and tweaking by myself and a few other guys who were also Jonesing for photo booth control software. I can honestly say that I was one of the first people in the world to have built a digital photo booth from scratch. Our little company has been responsible for creating many of the innovations that others use in their photo booth designs.
Posted August 20, 2015 in: Event by andyebon
---
UP