'DJ Pricing Inquiries – why they ask "How Much" and how to handle it'
Whether it's in person, on the phone, via email, or on your website, handling pricing questions is a delicate art. Asking "How Much…?" is a natural part of the buying process, so learning how to address it, no matter your service or product, regardless of price point, is critical to your business success.
In this fast-paced presentation sales guru Alan Berg will help you navigate this subject with confidence. That confidence should lead to more appointments, and to more sales.
What you'll learn:
How to handle common pricing questions and concerns in email

The best ways to deal with addressing price on your website

The difference between negotiating and discounting

Tips to make the client consider value over price
1. General Sessions
3. Seminars
Inspiration
Marketing & Sales
Location: Celebrity Ballroom 1, 2, 3
Date: August 31, 2015
Time: 2:15 pm - 3:15 pm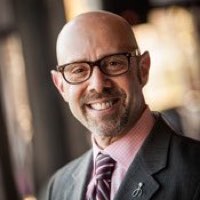 Alan Berg, CSP
UP